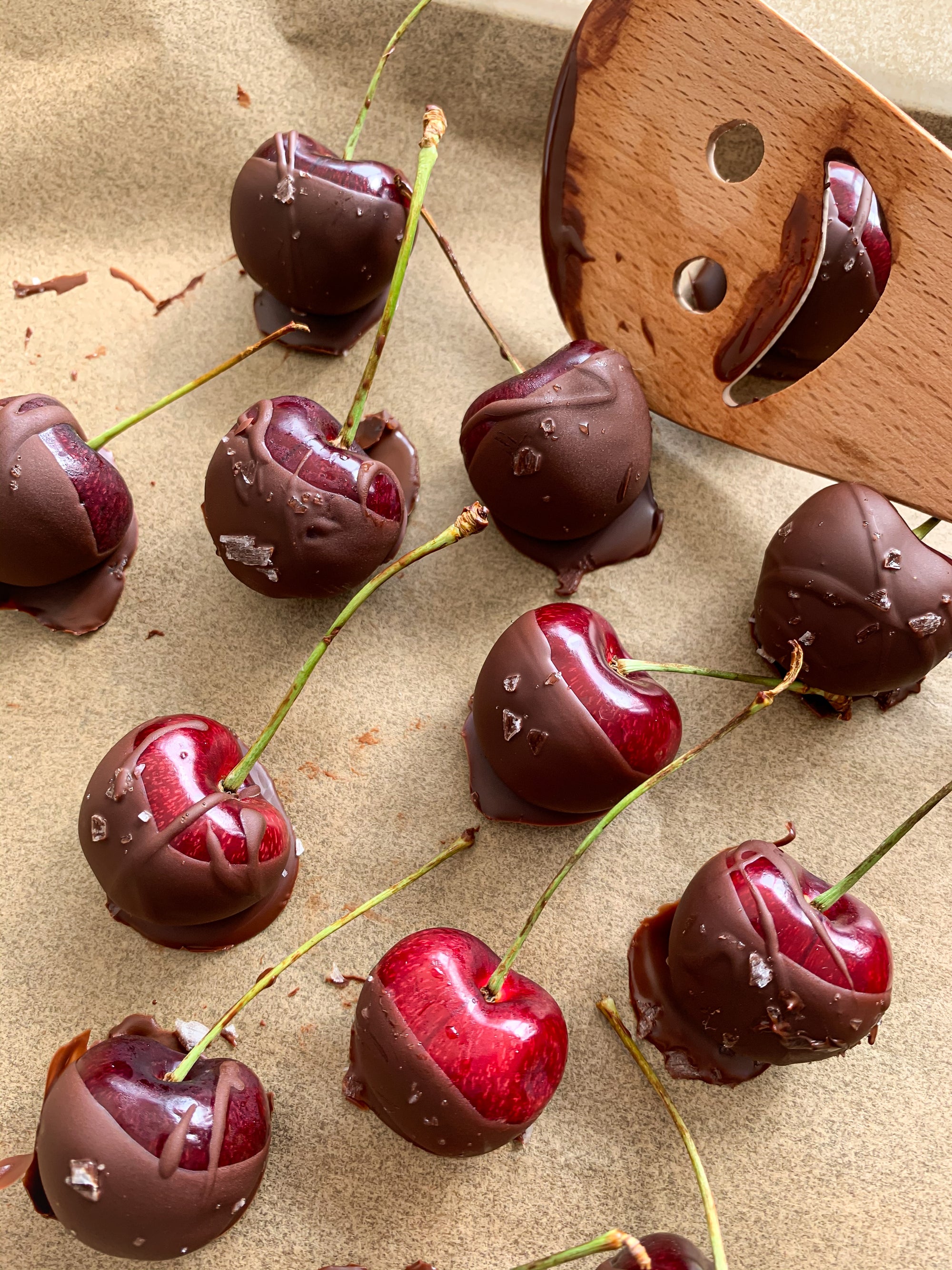 Dark Chocolate Covered Cherries
Recipe by Nicole Brancaccio 
Serves 3 - 5 
Ingredients
12-15 fresh cherries

1/2 c dark chocolate chips or chunks

1 tsp melted coconut oil

Sea salt flakes, for topping
Instructions
Wash & dry cherries.

Line pan/sheet with parchment paper.

Combine chocolate & coconut oil in a microwaveable bowl. Heat in 30 second increments until melted & smooth mixture has formed.

Dip cherries in chocolate mixture. Dip 2-3 times each for best results.

Place chocolate-dipped cherries on a parchment lined pan and sprinkle with sea salt flakes.

Place in the freezer for 15 minutes or until chocolate has hardened.

Enjoy!
*Keep stored in the fridge (or freezer for a frozen treat!)
1 comment
Hi Ms. Pat the Spatula, lol
You made a statement the other day that TJs might be discontinuing the Sweet Potato Chips and you would be lost. Well I can mail you some bags. I definitely would not mind. Least I can do for all you do for us. I await your request Ms Pat. 😉

Josephine on