One for One
With every spatula you purchase, PatCooks will give a spatula to aspiring young minds in need.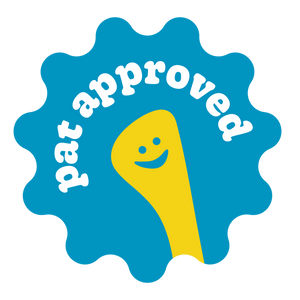 "I love my Pat spatulas. I use them for nearly every meal and they bring a smile to my face! I love them so much I purchased ten more for family and friends! Every kitchen should have Pat to help them cook. :-)"

"Every time I use it, I can't help but smile! My grandkids love to use it also. I like it so much I bought one for my daughter and my daughter-in-law!"

"This spatula brings joy."

"Adore Pat! I highly recommend you order one ASAP! I love seeing his/her/their smiling face while I'm cooking!!!!!"

"I love this spatula and it always brings a smile to my face when using it!"

"I absolutely love our Pat the Spatulas. Placing the order was easy. Delivery was very quick. They are great quality and just make us happy to use them. Thank you for bringing joy into our kitchen every day!"
Golden Hour Flatware
The most gorgeous, everyday flatware.
Join Pat Cooks newsletter
Get 10% off your first order