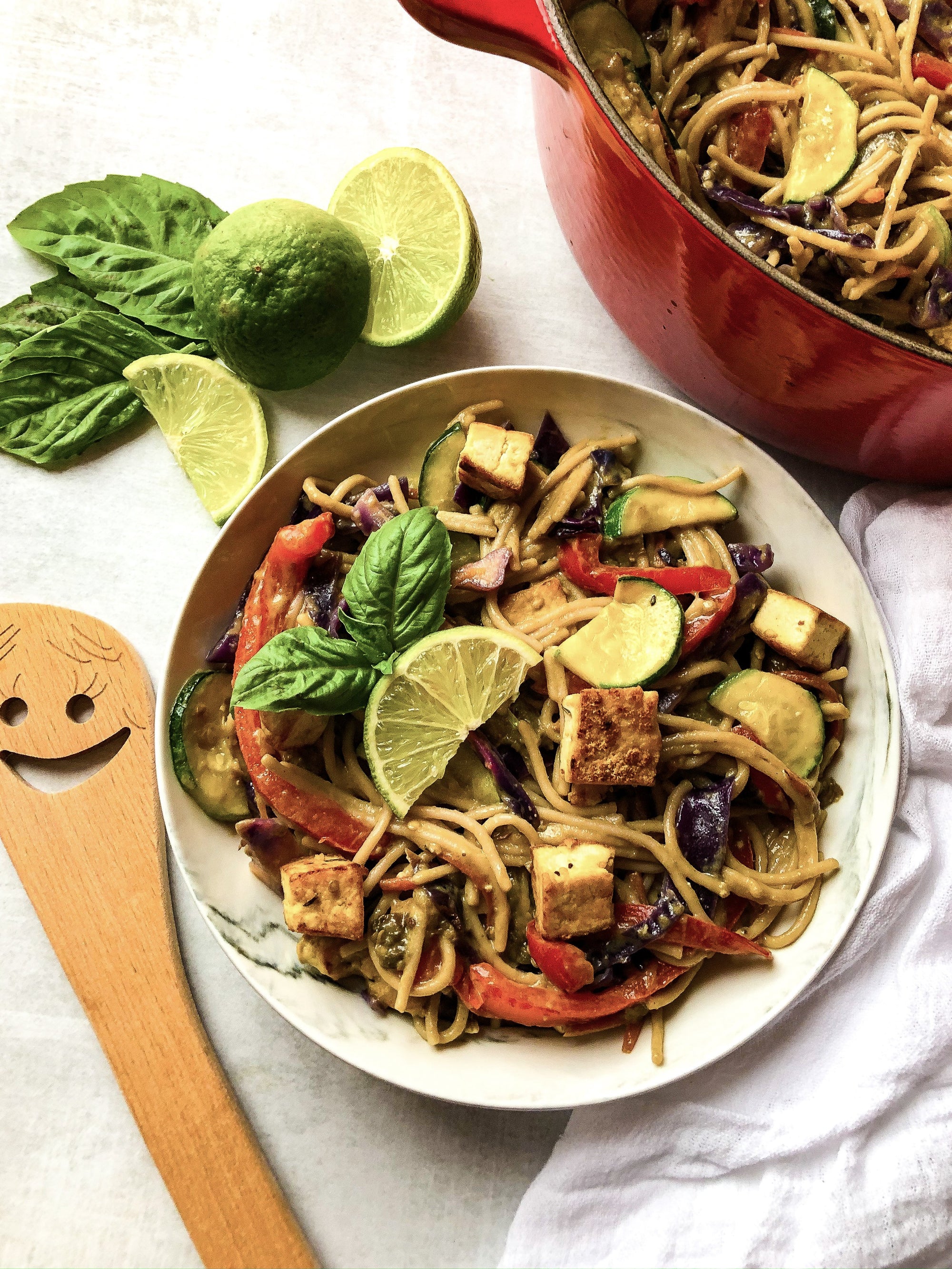 Green Curry Noodles
Recipe by Isabel Regehr
Ingredients
2 jars of 

Thai green curry simmer sauce

1 package of TJ's brown rice/quinoa spaghetti

1 zucchini

1 small eggplant

1 red bell pepper

1 1/2 C shredded carrots

1 1/2 C shredded red cabbage

1 package of extra firm tofu

 basil and lime for garnish
Instructions
Prep your vegetables. Chop eggplant into cubes. Cook on the stove with oil and garlic until soft and golden brown. Remove from stove and set aside.

Chop cabbage and red pepper into strips and sauté. Add carrots, peppers, and zucchini to the pan and sauté.

Cook tofu however you like. I like to marinate it in ginger, garlic, and salt and pan-fry it in avocado oil until crisp and golden. 

In a large pot, cook pasta according to package instructions. Add in green curry sauce and vegetables and stir. Add in tofu. Garnish with fresh basil and lime juice. ENJOY!
1 comment
How many does this serve?

Perri on